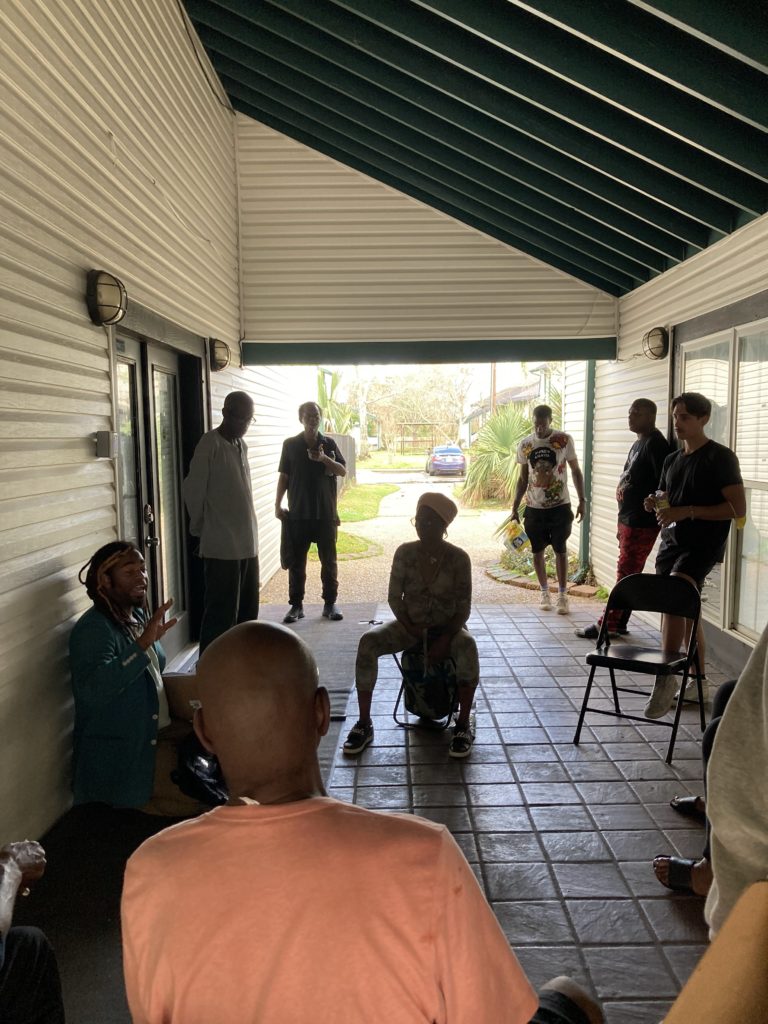 Josh Bruno / Oakmont Tenant Committee
Josh Bruno filed for foreclosure because he did not pay his lenders. With tenants, we brought the conditions at his properties in front of a judge. Afraid of what the judge would do, he went bankrupt, and now tenants are claimants in his bankruptcy case. He will lose these properties. The Oakmont Tenant Committee is a group of Oakmont residents and former residents who are standing up to make sure tenants voices are heard and they get the assistance they need and to stand up for their rights.
Renters' Rights Assembly intervenes in Bruno Case
Important Updates
Tenants: Please fill out this survey and upload any pictures/videos of the disrepair here:
Upload Pictures/Video – Daiquiri@jpnsi.org or text 504-261-9647
Survey: https://forms.gle/qJj8AAqPBsUqwSL86
After intervening in the foreclosure case between Bruno and Fannie Mae, the Renters' Rights Assembly has reached out to tenants to document and publicize the conditions over which tenants have been fighting with Bruno over for years. Together, they created a list of the demands.

After pressure from tenants and the RRA, the Office of Community Development has offered to pay back rent, deposits, and a couple months of rent for tenants moving from the Oakmont apartments. Tenants, at this point, must find a place on their own. The OCD is in talks about trying to secure hotel rooms for tenants in the meantime. The LHC and the Jefferson Parish OCD have offered similar help for moving tenants if they are relocating outside of Orleans Parish.
The RRA is supporting Oakmont tenants who are refusing to pay rent, as the maintenance is nonexistent, the office is closed, and conditions have become dangerous for many tenants as open sewer, theft, and mold issues grow.
The RRA is also supporting tenants as they plan protests, phone calls, and push for increasing media.
Southeast Legal Services
For (free) legal advice and aid, call 504-529-1000.
Office of Community Development
The City is offering current tenants who wish to relocate assistance with moving costs and will provide past due rent balances of up to twelve months for tenants that are eligible through the New Orleans Emergency Rental Assistance Program."
Tenants with questions or concerns should contact OCD by calling 504-658-4232, or visit the office located at 1340 Poydras Street, 10th Floor.
Councilmember for Algiers
Freddie King, III
https://council.nola.gov/councilmembers/freddie-king-iii/
Mayor's Office
https://nola.gov/mayor
Media